Welcome to Bay Helicoptours
Keeping Enstrom Helicopters flying from San Carlos airport since 1974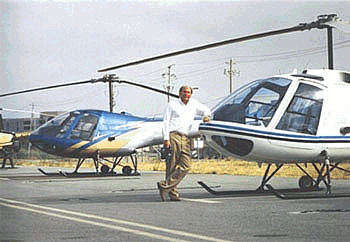 We fly Enstrom Helicopters because:
The Enstrom Helicopter is the safest Reciprocating Helicopter in production.
The Enstrom Helicopter is the easiest Helicopter to learn to Fly!.
Bay Helicoptours is one of the most requested companies for:
Aerial Photography,

More Professional Photographers have logged more hours with us than any other helicopter company currently in the Bay Area.

Introduction Helicopter Flights,

We specialize in "First Flight" introductions to flying a helicoper.
" An Intro Flight makes a great gift ! "
Enstrom Flight Instruction:
Enstrom Factory Level Certified Helicopter Instruction

© 2016, Bay Helicoptours. Powered by MakTea Designs